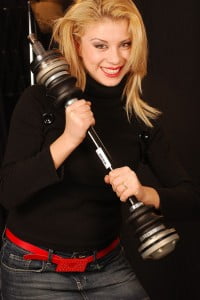 For the last 60 years auto recyclers, otherwise known as auto wreckers or auto dismantlers with their junkyards and salvage yards, have played an important role in the economy and environment. More and more car owners are turning to used auto parts rather than new car parts for their car maintenance and repair needs, for several reasons:
Purchasing used auto parts instead of new car parts allows you to save money by about 55% on average.
Purchasing used car parts means that you have a wider selection in the used parts market from which to pick the right car part that specifically meets the fit, functionality and quality requirement of your current car and car parts.
Environmental
By purchasing used auto parts you are helping to lessen the pollution to the environment. Automotive recycling plays an important role in conserving natural resources and minimizing the demand on scarce landfill space. Other then lessening the negative impact on natural resources, Automotive recycling plays a major role in reducing water pollution, air pollution and solid waste generation.
Keeping your car roadworthy can be a very expensive undertaking these days, especially with today's tough economic climate making it more difficult for many people to earn and save money. But by using used auto parts, not only can you save money, you can also help conserve natural resources, and still get the correct specified parts for your car. For these reason, thousands of people every year elect to purchase used car parts.
With this increase in demand, the internet has become an ideal vehicle in bringing the buyers and sellers of used auto parts together. Before you make your used car parts purchase online, here is a general guide to assist you in choosing the right auto parts at the best price.
Know Your VIN!
Whenever you purchase a car part, make sure you have your Vehicle Identification Number (VIN) handy. This number can provide the seller with a lot of information about your car, including the year, make and model. Having your VIN available is especially important when purchasing drive train components such as engines and transmissions.
Warranty
Make sure the company from which you are buying the auto part offers a warranty on the part. Make sure you read and understand the terms of that warranty before making the purchase.
Find out how many miles are on the auto part, and find out whether the part is being sold as used, rebuilt or remanufactured.
Internet Parts Stores
There are many websites on the internet to get good quality used parts for your vehicle. Here is a short list of some I have found reputable.