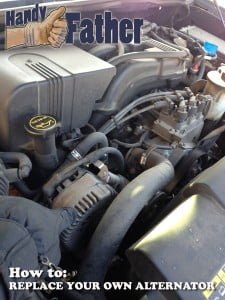 If you're reading a how-to replace your own alternator article, it can only mean one thing.  You've had a bit of bad luck with your vehicle.
If you're looking to replace your own alternator, the story may go something like this.  It's Thanksgiving, and you're about to drive 25 miles to your family Thanksgiving dinner, when half-way there the battery light in your vehicle comes on, and less than a mile later, the gauges and lights go out.  You have a serious problem.
Luckily, a gas station is within reach, so on no battery power, you limp in, and get a jump from a friend or passer-by.
See the rest of the story at Handy Father: Replace your own alternator: How-to