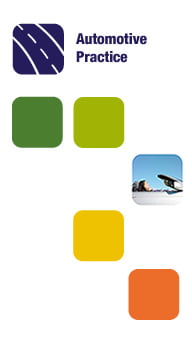 Phoenix Marketing International's Affluent Auto Tracker: Influences, Motivations, and Perceptions Behind Automotive Purchase Decisions of the Affluent Automotive Consumers
Detroit, MI – May 30, 2013 – New findings show that when it comes to automotive purchases, affluent consumers are drawn to progress and quality along with seeking overall value. Researchers at PMI, a top U.S. market research firm, continue to explore attitudinal, behavioral, and perceptual factors that influence automotive purchase intentions among affluent US households (levels of affluence determined by a combination of annual household income and measure of investable assets). Economic outlook, purchase behavior, and views on technological progress and environmental changes are also investigated in relation to the spending decisions of high-income households. Additionally, the study measures the differences between high-end luxury automotive brands and how they fare in the minds of affluent consumers.
Familiar luxury marques like BMW, Lexus, and Mercedes, high end luxury brands such as Rolls-Royce and Bentley, in addition to some newcomers to the market, Tesla and Fisker (full brand list at the end of the release), were covered in the study.
Initial insights uncover that affluent consumers appreciate brands that epitomize quality and performance, yet are more willing to purchase from brands that offer better value. Although high-end brands Rolls-Royce, Mercedes, and Lamborghini received the highest marks for brand impression, the more mainstream brands BMW and Lexus were the most highly rated overall for purchase consideration. Audi and Infiniti also had a strong showing for purchase consideration, closing in on their historically more popular competitors.
Phoenix Senior Research Analyst Kevin Severance comments, "We've also seen a lot of buzz building around Audi in particular over the past year or so in our general market Automotive Brand and Advertising Audit. Through its advertising, Audi has been gaining momentum by communicating its own unique sense of luxury, style, and performance to differentiate it from other brands. So far from what we've observed, it's working."
Attitudinal findings show that affluent households are very much attuned to technological and environmental progress, but that some affluent consumers with different financial mindsets are more willing to express it through market actions. Psychographic segmentation of Phoenix's data produced two groups based on respondents' financial objectives. The first group, Growers, is made up of those who are more focused on short term gain and less risk-averse. The second group, Planners, tends to be more risk-averse and focused on long-term financial planning. Over a third of both groups feel strongly that companies should pay more attention to environmental issues. However, Growers are significantly more likely to consider vehicle brands that offer alternative fueled vehicles, to agree that their purchase decisions are impacted by a company's environmental record, and to give up convenience in return for environmentally friendly products.
Likewise when it came to attitudes about technology, almost half of all those interviewed felt very strongly that technology is good for society as a whole, and over 30% of all respondents agreed that they are very much willing to spend more for top quality electronics. Growers, though, are significantly more likely to want others to be impressed with the technology they use. These signals underscore the need to better understand the diversity of affluent consumers and how they feel about spending money, about vehicles, and about lifestyle in general.
Phoenix's semi-annual research in affluent segments of the automotive market will continue to monitor how these emergent differences change over time as the automotive industry grows and as the economy becomes further removed from recession.
---
The next study is slated for the middle of this year and Phoenix's Automotive Practice is currently seeking co-sponsors for subsequent waves whose contribution will be matched with the opportunity to insert custom questions in addition to receiving individualized detailed insights reports. Anyone interested in participating is encouraged to contact:
Brian Maraone
Vice-President, Phoenix Automotive
(248) 203-9900
To view some of Phoenix Marketing International's Automotive Practice reports including the most recent Affluent Auto Tracker, please click here.
Data for the most recent Affluent Auto Tracker were collected in December 2012 and the following brands were included in the study: Acura, Aston Martin, Audi, Bentley, BMW, Bugatti, Cadillac, Ferrari, Fisker, Infiniti, Jaguar, Lamborghini, Land Rover, Lexus, Lincoln, Maserati, Maybach, Mercedes, Porsche, Rolls Royce, and Tesla.