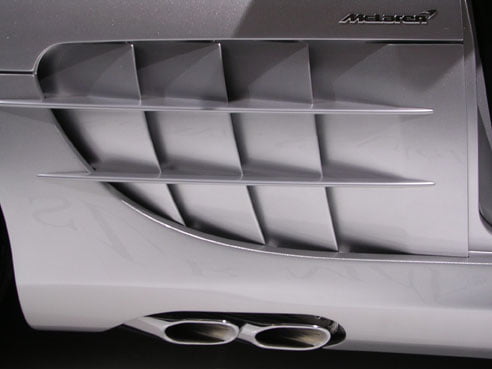 Traditionally, finding a source for OEM and aftermarket Mercedes parts meant having to live in or close to a large city like Los Angeles, and flipping through the phonebook to find a licensed Mercedes parts dealer. However, the power of the internet allows for the luxury of finding Mercedes parts and accessories from the comfort of your own home. Whether you are shopping for Mercedes accessories to upgrade your interior or exterior, or repair parts to replace your Mercedes wheels or those squeaky brakes, finding your parts is no longer like pulling teeth! Online Mercedes parts distributors tend to carry an impressive line of quality manufacturers, including Genuine Mercedes-Benz, Bosch, MP Design, Bilstein, GAP, Schatz, and H&R to name a few, so finding quality Mercedes accessories is never difficult.
Mercedes-Benz Interior
Mercedes interior accessories come from a number of high quality designers. MP Design is known for its classy Mercedes interior accessories such as front seat adjustment covers, pillar covers and front door speaker covers. Genuine Mercedes-Benz, Lloyd, and Husky, each carry a line of high quality Mercedes floor mats.
Mercedes-Benz Exterior
As for exterior accessories, Schatz is known for its quality bumper grilles and spoilers. Genuine Mercedes-Benz and Coverking both carry a line of high quality Mercedes Car Covers. Genuine Mercedes-Benz offers that OEM look and feel whereas Coverking is known for it's its high level of customization. Expression and Lorinser both have an entire line of Mercedes Body Kits to take your Mercedes experience to a new level.
Finding replacement Mercedes-Benz parts can seem effortless thanks to the numerous Mercedes parts manufacturers like Bilstein, Bosch, and Hella. Likewise, Genuine Mercedes-Benz manufactures a number of OEM Mercedes-Benz parts. Whether you're shopping for Mercedes-Benz wheels or Mercedes wheel spacers, AMG, Lorinser, and Genuine Mercedes-Benz each carry a line of quality Mercedes-Benz wheels and wheel spacers.
While shopping for Mercedes-Benz parts online is often confusing given the lack of visual application of the product, companies like Performance Products have online animated Mercedes parts diagrams that make choosing replacement parts a much less daunting task. With parts diagrams you can see how your chosen Mercedes engine part fits into your Mercedes engine, or how your chosen Mercedes brake pad fits up against your rotor. Parts diagrams take some of the uneasiness out of shopping for parts shopping by providing the visual comfort generally associated with a brick and mortar store.