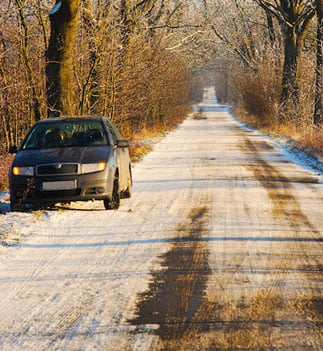 Pretty soon, the frost will be on the pumpkin and that should signal it's time to start thinking about getting your car ready for winter weather ahead.
Here are some fall car care tips from the experts at the National Institute for Automotive Service Excellence (ASE), who warn motorists that winter is a dangerous time for an automotive breakdown.
8 Tips to Get Your Car Ready for Winter
Tip #1
Begin with the basics. Battery and ignition system should be in top condition. The battery terminals should be clean and free from corrosion.
Tip #2
Replace worn wiper blades and keep plenty of washer fluid on hand. Check that all lights and bulbs are working.
Tip #3
If you're not a dedicated do-it-yourselfer, find a repair shop with a courteous staff, ASE-certified technicians and modern equipment.
Tip #4
Replace worn tires with all-season radials or snow tires, as conditions warrant; don't forget to check the spare tire and jack. This is a good time to have alignment problems corrected and check the brakes.
Tip #5
Correct engine performance problems (rough idling, poor acceleration or hard starts) before cold weather sets in. Check the fuel and air filters.
Tip #6
Have a qualified auto technician check the condition of your hoses and belts, plus the radiato to ensure the antifreeze levels are sufficient..
Tip #7
Make certain the heater and defroster are in good working condition; have the exhaust system examined for leaks, a potentially deadly condition in closed vehicles.
Tip #8
Carry emergency gear: flares, boots, gloves, ice scraper, high-energy snacks, a blanket, shovel, flashlight, tire chains, a few tools and a cell phone.
Free ASE Brochure
For a free brochure with tips to get car ready for winter, send a self-addressed, stamped business-sized envelope to: ASE Winter Brochure, Dept. NUW-304, 101 Blue Seal Drive, Suite 101, Leesburg, VA 20175.
ASE was founded in 1972 as a nonprofit, independent organization dedicated to improving the quality of automotive service and repair through the voluntary testing and certification of automotive technicians. ASE-certified technicians wear blue and white ASE shoulder insignia and carry credentials listing their exact areas of certification. Their employers often display the blue and white ASE sign.