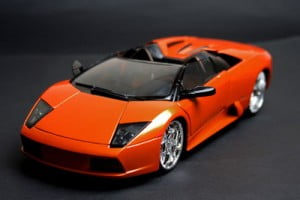 Everyone wants to buy a new car apart from providing pleasure it also improves the standard of living of a person. The growing models of new cars are making more and more difficult for a person to choose the best of the lot. Firstly understand which one is better for you leasing or buying. If you are planning to buy a new car soon update yourself with the automated information available on the internet. It would be a better option if you purchase your car through a new car dealer.
The best time to buy a new car would probably be September and October this is the time when the new models cars arrive. Even if you have already decided the type of vehicle you will buy, make yourself 100% confident about the vehicle. A buyer is said to be in a key position during the entire buying process. Hence it is very important to be well informed about the product even before entering into dealership. You need to keep in mind certain points before you buy the car from a new car dealer.
The following tips will help you to take proper decision before you buy a new car from your dream.
1) How much can you afford: This is the most important decision you need to make even before selecting the vehicle. Money plays a very important role hence analyzing your budget is very important.
2) Shop and get the best rates and models from different dealers and compare them to find out the best which suits you. Also check out for information on the internet regarding the features and the prices of new vehicles.
3) Find out whether the amounts quoted are before or after the rebate is deducted.
4) Order a new car if you are not happy with the dealers lot. Make sure you make the best decision even though there is a delay. You can also bargain by 10% to 20% as dealers usually tend to add his incentives in the invoice price. Always remember that the dealer pays the factory invoice price to the manufacturer.
5) When you buy a new car always consider an alternative fuel vehicle as your main commuting car. Another important consideration would be to check how much of the vehicle can be recycled once it has lived its usefulness.
6) Always be cautious about the add-ons the dealer might force you to buy when you buy a new car. They are specially designed by the dealers to earn that extra income.
7) Always remember that the manufacturer usually offers a guarantee of 36 months with the automobile. However the dealer might defraud you to buy the warranty you already have.
8) Finally remember that all new car dealers are not scammers. Out of one million people who work for dealership most of them are honest, hardworking and reliable. You need to do a little car research if you want to get the best possible car at a reasonable price. If you are not happy with the dealer's lot you are free to walk away.
Buy a New car? Did you know?
According to Consumer Reports, only 69 percent of women thoroughly research car prices before they buy, compared to 86 percent of men.
After You Buy a New Car
Check out our article 8 Basic Car Maintenance Tips to keep you new car in tip-top shape and on the road for a long, long time.