The car Thunderbird had been around for many years. But sadly in the year 2005, Ford decided to stop manufacturing these vehicles. Coincidentally it was also just around the time of the vehicle's fiftieth anniversary.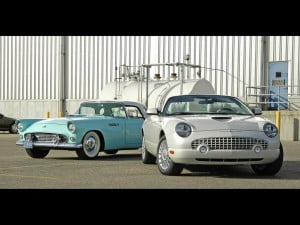 The 2005 model is a little different from the original Thunderbird that was manufactured fifty years ago. The 2005 Ford Thunderbird is quite a luxurious convertible. It has three trims for all budgets, ranging from the deluxe package to the fiftieth anniversary package. The 2005 Ford Thunderbird model is equipped with a 3.9 liters,V8 and 280 horsepower engine.
This last Thunderbird still holds its heritage of being a roadster with perennial style. This fact alone has appealed to many drivers over the years. However, within the last fifty years more options have been made available for the interior of the car. This appealed to many people and thus increased the market.
The 2005 model offers features such as air conditioning with dual-zone automatic climate controls, leather wrapped steering wheel that have radio controls mounted on it, and much much more. The outside of the car consists of features like power folding soft top heated rear window or a removable hardtop with porthole windows.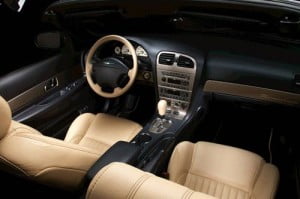 Safety and security is a priority as well as luxury, just as in any of the Ford vehicles. The 2005 Thunderbird is a first for Ford; it is their first vehicle to have front, side, and a combination of head-and-chest side airbags. Protection from all sides if it will be needed. Ford is paving a new way of how we look at vehicle safety.
To keep it short, there are many new features that make the 2005 Ford Thunderbird unique, but still have the style that everyone fell in love with fifty years ago. Go and check it out and judge for yourself, you'll be quite surprised at what it has to offer.